by Kyle Massey  on Monday, Jul. 3, 2017 12:00 am   3 min read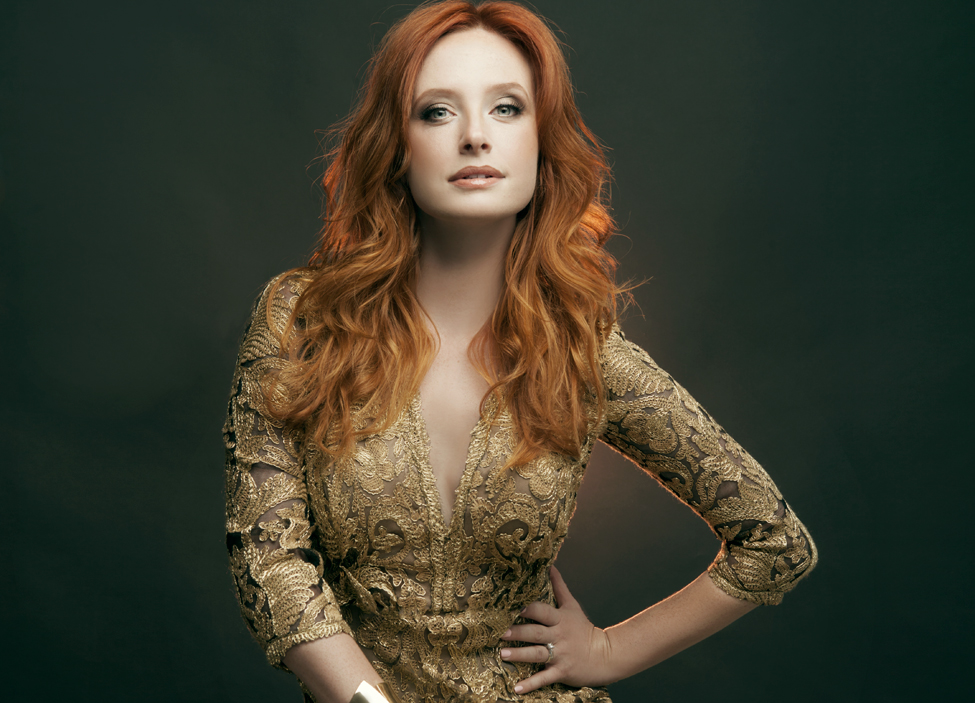 Jessica DeLoach, Democratic spokeswoman, wearing makeup. (Jason Masters)
In TV's world of political talking heads, you won't find a great many heads lovelier than Jessica DeLoach's.
"She's a beautiful person inside and out," said CNN's Alice Stewart, DeLoach's fellow political commentator and operative. "When she's on the air, there's a civil discussion, and she's always respectful and on point. It's obvious she did a good job when all that people can complain about on Twitter is her makeup."
But don't take Stewart's word on DeLoach's beauty. Her picture is above.
After an appearance a couple of weeks ago on "Tucker Carlson Tonight," Twitter threads took DeLoach to task for her looks, or at least for her lack of makeup.
Arkansas' emerging Democratic spokeswoman barely batted a mascara-barren eyelash.Jessica DeLoach Gets Her Close-Up, and Never Mind the Make Up
DeLoach, who has found her niche since March as a lonely liberal voice on discussion panels for Fox News shows like Carlson's, Neil Cavuto's and Martha MacCallum's, refuses to rise to the bait.
"Any time I go on, I can count on a Facebook message to be waiting, and it's not going to be nice," said DeLoach, a University of Arkansas at Little Rock graduate who recently completed her master's degree at the Clinton School of Public Service. "I've seen hateful tweets, but after that appearance on 'Tucker Carlson,' most of what I got was from people being incredibly nice. And by the way, if you'd seen my face in person, you'd have seen I had on a lot of makeup."
DeLoach does not feel "ganged up on" as a liberal on the right-tilting network. After all, as a liberal Democrat she's outnumbered at home in Arkansas.
And on TV, she's having a blast. "It's been a fun and unexpected turn in my life," she said. "I'm not there to argue and yell back and forth. I try to use each opportunity as a teachable moment, to make it about content and not about me. What I enjoy is distilling issues and putting forth a view and a message."
A thick skin and a calm demeanor come in handy for DeLoach, who has quietly taken over as communications director for the Democratic Party of Arkansas.
"That's one thing a lot of people don't know, but I've had the job since the end of March. I help them build new messaging, emphasizing opportunities for Democrats to get involved." She is also a senior adviser to Michael John Gray, the state representative from Augusta and state party chairman.
The party work is a paying gig, but DeLoach said her national political commentary doesn't bolster her income. "Most people who do political punditry have their jobs that they do every day. I feel like I'm just getting started, and the funny thing is that ever since I started doing national media, I've only been on conservative programs."
DeLoach, who turned 33 yesterday, described how she became Fox's liberal darling. (She uses DeLoach in politics, but her legal name is Jessica DeLoach Sabin, and her husband, Warwick Sabin, is a Democrat in the Arkansas Legislature, as well as Winrock International's senior director of U.S. programs.)
"Several years ago I got a call from KARK to be a commentator on 'Political Plays,'" Sabin said. "They wanted a new direction, and political media was new to me. I said yes because I thought it would be fun." That led to a point-counterpoint column in Sync magazine, now defunct, and then to a call from Roby Brock, who put Sabin on the Talk Business & Politics team, on TV, in print and on the internet.
Then came the headline in Huffington Post: "It Would Behoove the Democratic Party to Immediately Unleash These Top Young Television Pundits." DeLoach's picture appeared below, and she was described as "probably the most seasoned millennial Democrat in American broadcast punditry." Two days later, DeLoach had an agent and was booked on national shows.
Despite the media whirlwind, DeLoach clings to her roots. "Democrats are said to not understand rural America. Well, I do. My hometown in El Dorado, and that's rural America."
DeLoach makes powerful points against President Donald Trump — "he absolutely has lied and said terrible things; we deserve better" — but she understands the appeal of his bravado. "It's interesting to me, helping Democrats navigate that complexity."