by Kyle Massey  on Monday, May. 14, 2018 2:39 pm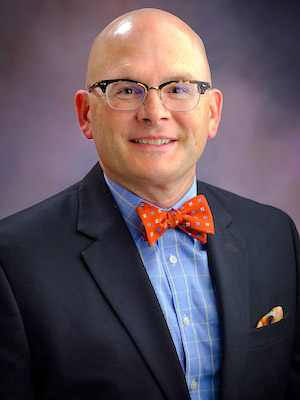 John Bethel (Entergy Arkansas Inc.)
John Bethel, who retired last month as executive director of the Arkansas Public Service Commission, joined Entergy Arkansas yesterday as the electric utility's director of public affairs, responsible in part for relations with state government.
Bethel was the second former state utility regulator in recent weeks to join an entity of Entergy Corp. of New Orleans. Matthew Klucher, the PSC's director of rate and demand resources under Bethel, resigned last month to join one of the parent company's subsidiaries, Entergy Services Corp. of New Orleans.
Bethel, who joined the PSC staff in 1988 and became its chief executive in 2000, succeeds Paul Means, who retired after 37 years at Entergy Arkansas. The company said that like Means, Bethel's prime responsibility will be working at the state Capitol.
"We are pleased for John to bring his years of experience to the team at Entergy Arkansas," said Tom Kennedy, vice president of regulatory and public affairs at the company, which provides electricity to about 700,000 customers in 63 of the state's 75 counties. "Our industry is coming into a time of enormous change. We believe he will lend a unique perspective now and going forward into that new landscape."
Bethel's move to Entergy had been rumored for several weeks in the utility industry, and solar energy advocates have noted that Bethel's and Klucher's departures come as the PSC is expected to rule on a two-year case pondering what rates utilities should pay to net metering customers who generate their own power and put the surplus onto the grid. The PSC staff sided with Entergy and other utilities, as well as the state attorney general's office, in favoring a system that would give home-generation customers a rate for generated power that's significantly less than they pay retail for the power they use while it's dark or cloudy.
At the PSC, Bethel managed the commission staff, which regulates rates and services of the state's natural gas, electric, water, sewer and telecommunications utilities. Entergy Arkansas also said he was "actively involved in the commission's community outreach and educational efforts for elected officials, community, business and customer groups across the state."
"I'm excited to begin the next chapter in my career with Entergy," Bethel said in a news release. "I will be able to continue working in the electric utility industry and with elected officials and other leaders to address electric utility issues and to develop policies that are good for Arkansas and that help ensure that Entergy's employees are able to provide its customers safe and reliable electric service at reasonable rates."
In a letter to PSC colleagues at the time of his exit, Bethel said that he was proud of his many years at the agency and considered it "an honor to be part of the PSC family." Before joining the commission staff, Bethel was a financial analyst in the commercial lending division of Worthen Bank. He has a bachelor's in business administration and economics from the University of Arkansas and an MBA from the University of Arkansas at Little Rock.