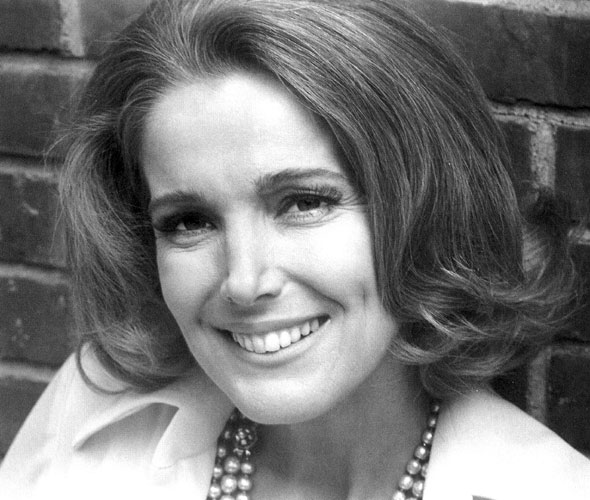 Julie Adams, a notable actress and graduate of Little Rock Junior College, will be honored Friday, May 10, with UALR's Distinguished Alumni Award, the highest honor given by the UALR Alumni Association
Christian O'Neal, Director of the UALR Alumni's Association, said, "Even as a student at Little Rock Junior College, Julie felt the pull of the bright lights of Hollywood. However, what Julie did surpassed so many others' willingness and capability. She threw all caution to the wind, defied her skeptics, ventured to Hollywood, worked hard to become an actress, and ultimately graced the silver screen. Throughout her journey, Julie has continued to learn and adapt herself, making her truly one of the most timeless individuals in Hollywood history."
We will be rolling out the red carpet for Adams and other award recipients on Friday, May 10th, at the William J. Clinton Presidential Library. The annual awards luncheon, hosted by the UALR Foundation Fund Board and the UALR Alumni Association, will begin at 11:30 and admission is free. However, guests are encouraged to donate a minimum of $50 to the UALR Alumni Association's scholarship fund. Limited public seating will be available. The event will be honoring two other outstanding individuals including the recipient of the President's Award and the Whitbeck Award, otherwise known as UALR's outstanding graduating senior.
Julie Adams, born Betty May Adams, attended Little Rock Junior College from 1944-46, where she was heavily involved in the Drama department and a member of the Trojan Theater Guild. After graduation, Adams hoped to join a summer stock theater in Connecticut and perhaps try her luck on stage in New York City afterward, but was sadly informed the program was full. Instead of waiting until the following year, Adams moved to Los Angeles to embark on her acting career, an adventure through setbacks and success.
In 1949, she had her first leading role in the Lippert Western The Dalton Gang. After a series of Western films, Adams starred alongside James Stewart in Bend of the River. She became a recognizable star after she was cast as the bathing suit bombshell in 1954's Creature from the Black Lagoon. She was in the musical Tickle Me starring Elvis Presley.
In addition to appearing in over fifty films, Adams has had a plethora of roles in television including several appearances on the popular series Perry Mason. She played Janice Barton, the only one of Perry's clients that was convicted during the CBS show's nine-year run. Also, she appeared in The Andy Griffith Show, General Hospital, The Jimmy Stewart Show, Beverly Hills 90210, and Melrose Place. In 1987, Adams accepted a recurring role as Eve Simpson on CBS's series, Murder, She Wrote. In the past decade, she has had small roles in ABC's very successful show, Lost, as well as CSI: New York.
Adams still resides in Los Angeles, California. Fans are encouraged to purchase Adam's memoir, titled The Lucky Southern Star: Reflections From The Black Lagoon, which provides an in-depth look into her rise to stardom along with lovely memories and images collected throughout her remarkable life. The book is available through her website www.julieadams.biz.