The Affordable Care Act is working to make health care more affordable, accessible and of a higher quality for previously uninsured Americans and Americans who had insurance that didn't provide them adequate coverage and security.
Through the Health Insurance Marketplace, you can compare qualified health plans, get answers to your questions, find out if you are eligible for lower costs for private insurance or health programs like Medicaid and the Children's Health Insurance Program (CHIP), and enroll in health coverage.
3 ways to get information for 2017 health insurance coverage.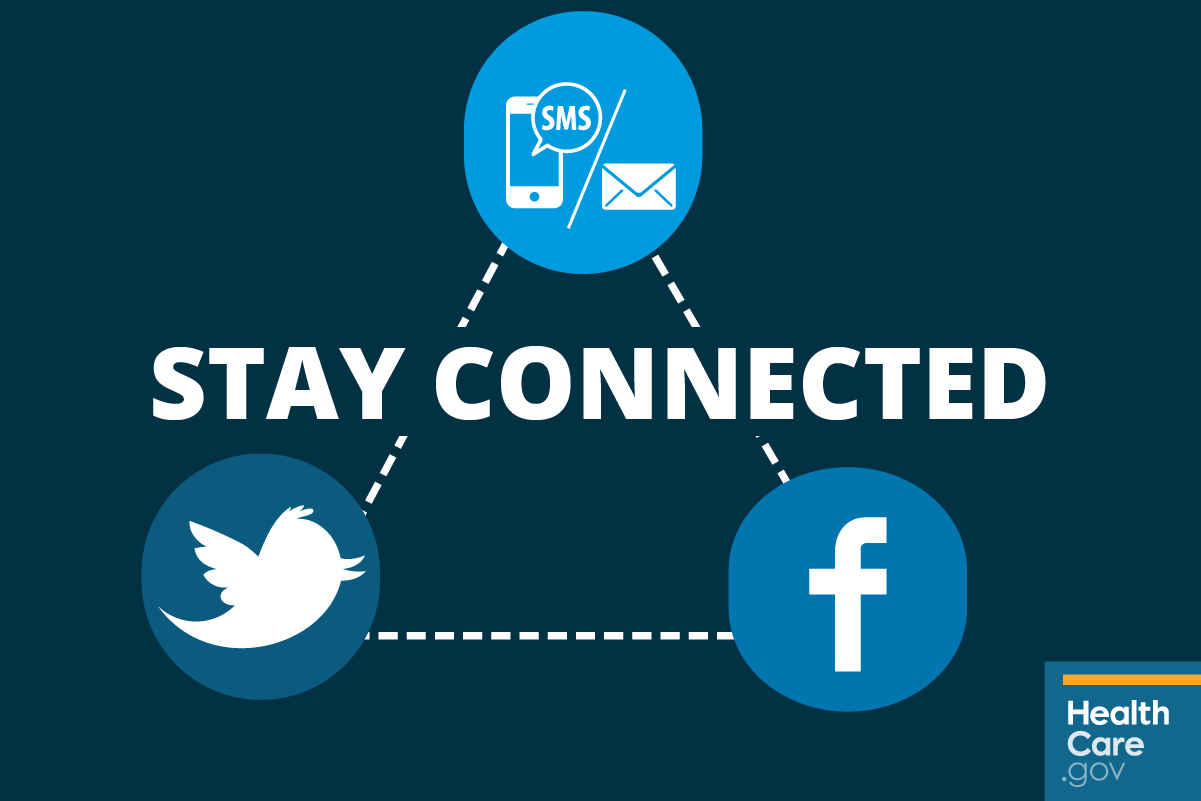 With 2017 Open Enrollment starting November 1, now is a great time to sign up for reminders and updates from the Health Insurance Marketplace about 2017 coverage.
It's easy – just enter some quick information to get reminders, and follow us on social media. After you're signed up, we'll tell you about upcoming changes, deadlines, and new features.  We also will let you know as soon as the health plans & prices for 2017 are available to preview.
Follow us on Twitter.
Like us on Facebook.
NOTE:  If you don't have health coverage during 2017, you may have to pay a fee.  The fee for not having health insurance in 2016 was calculated 2 different ways: 2.5% of your household income or per person ($695 per adult, $347.50 per child under 18, Maximum: $2,085).  YOU'LL PAY WHICHEVER IS HIGHER!